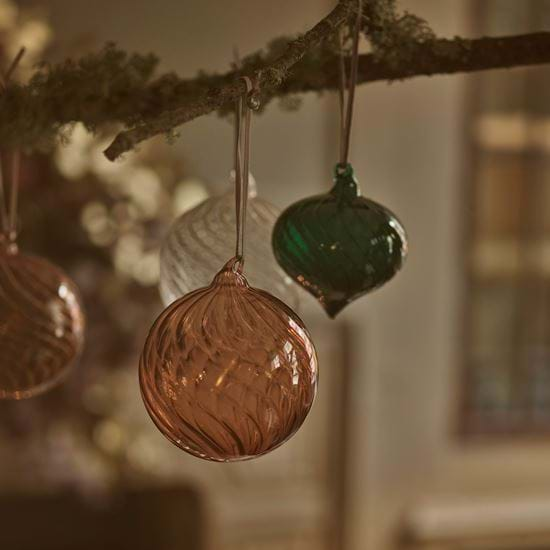 Baubles
Baubles of bronze and Olive green, mercurised and beaded, etched with snowflakes and dusted with icy raindrops.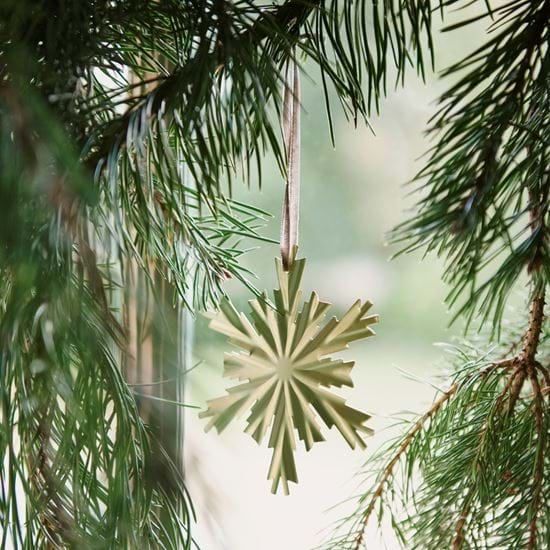 Hanging decorations
Miniature, robin-red velvet stockings, clusters of tinkling brass bells, a trio of pinecones as white as snow, and delicate glass icicles frozen in time.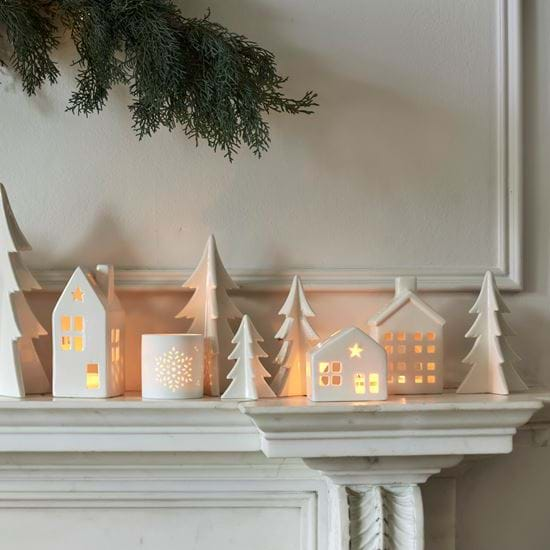 Festive decorations
A miniature forest of trees, a choir of ceramic angels, felted characters for the young and young-at-heart, and British wool cushions and throws in subtly wintery patterns.