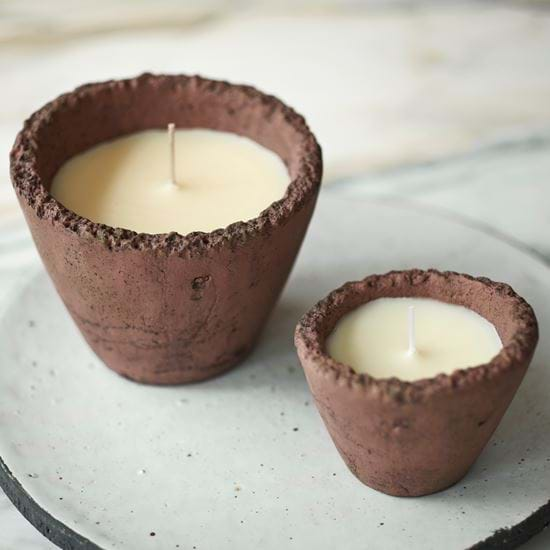 Kitchen Garden
Sweet, verdant and spicy notes of sun-ripened tomato and herbaceous basil, housed in a terracotta-style vessel in two sizes.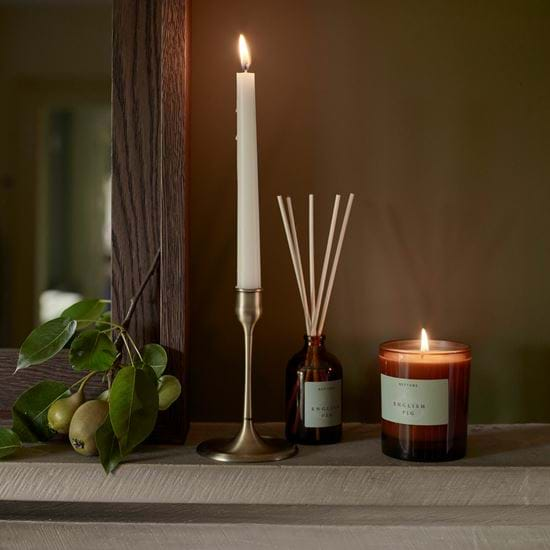 English Fig
Reminiscent of a late summer evening in a sun-warmed garden, English Fig is sweet, velvety and warming but with an uplifting freshness. It combines green and fruity notes – leafy figs, dried fruits and tart cassis – with a subtly floral hint of rose, woodier notes and the honeyed, resinous scent of amber.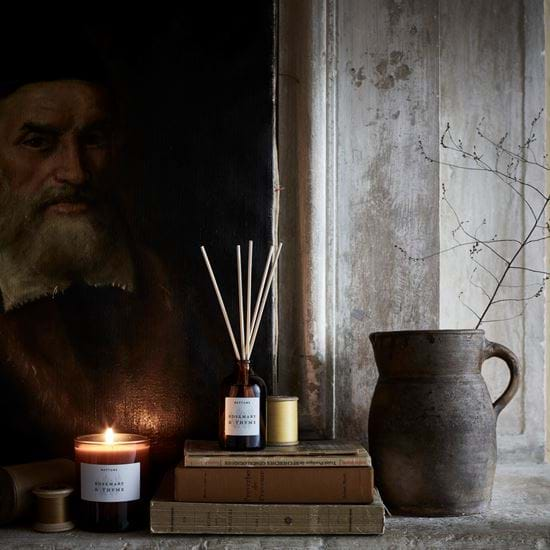 Rosemary & Thyme
A scent is for those of us that like light, herbal fragrances. It's not overpowering, just energising and refreshing, with citrus top notes (bergamot, petitgrain and green mandarin), herbal mid notes (rosemary, thyme, basil and geranium) and a deep, mossy base.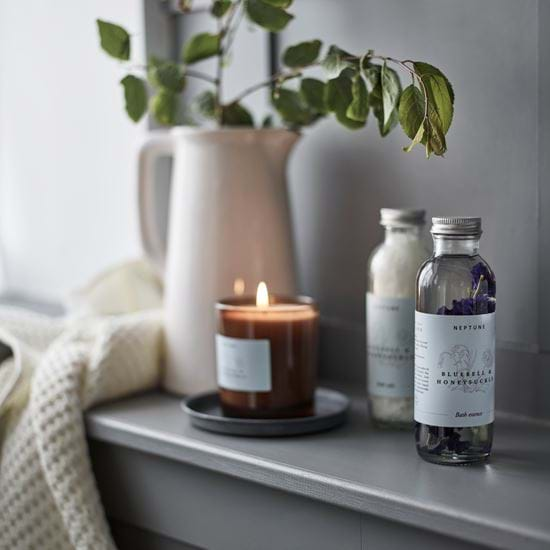 Bluebell & Honeysuckle
You'll smell the classic notes of bluebell, hyacinth, jasmine and rose in this scent, as well as sweeter, spicier honeysuckle and amber. It's all balanced by fresh, green notes though, like cut grass, basil, lemon and bergamot, to stop it being too sugary.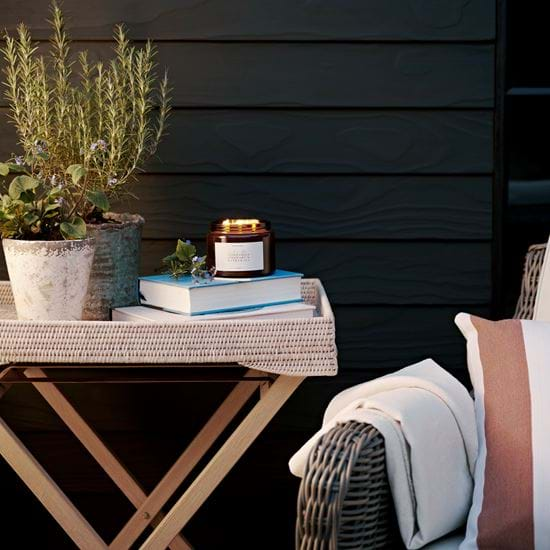 Citronella, Rosemary & Watermint
A light, refreshing and unmistakeably summery outdoor candle scent. With the sweet, lemony notes of citronella balanced by savoury rosemary, clean watermint and floral jasmine, as well as spicy and resinous notes of cypress, eucalyptus, cardamom, cedarwood and amber.