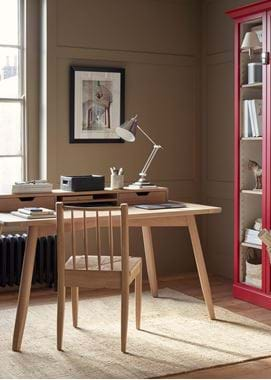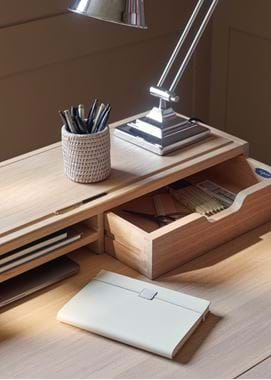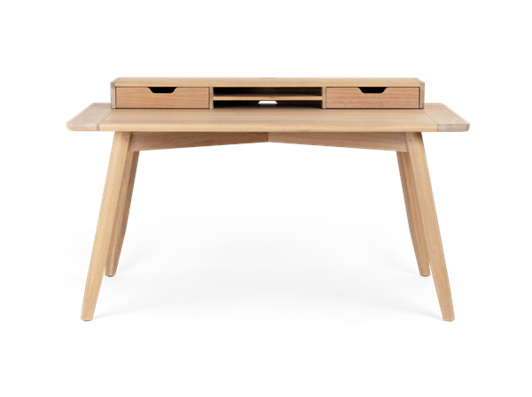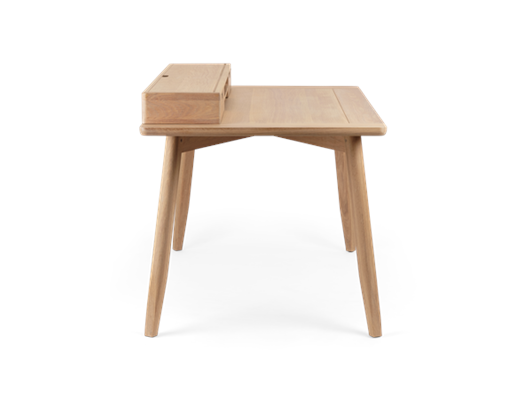 Created to fit atop 150cm tables, the removeable organiser and Wycombe table will allow you to easily switch between dining and desk space. Each mirrors the other's smooth rounded corners and solid white American Appalachian oak with its subtle timber grain. The wood is finished with our Natural Oak IsoGuard formula to enhance and protect the beauty of the timber.
From the Journal
The joy of organisation
Tidy house, tidy mind, or so the saying goes. Here, we delve into why keeping an organised home bring so many of us such pleasure.
Keep reading