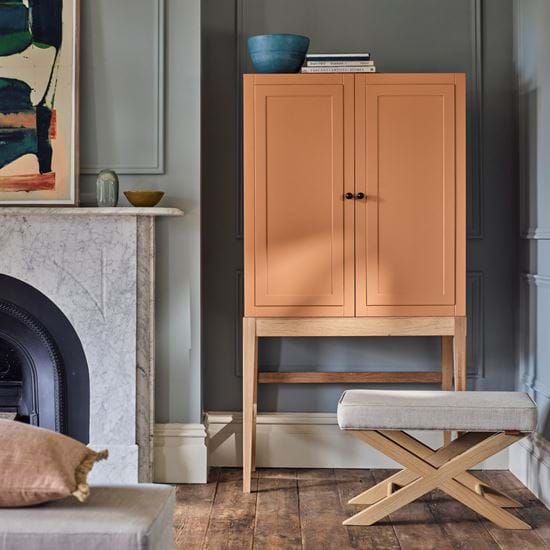 Ardingly
Ardingly opens to reveal dimmable lighting and adjustable shelves, with the option to add a marble surface or mirrored back panel to create a luxurious drinks cabinet or dressing station.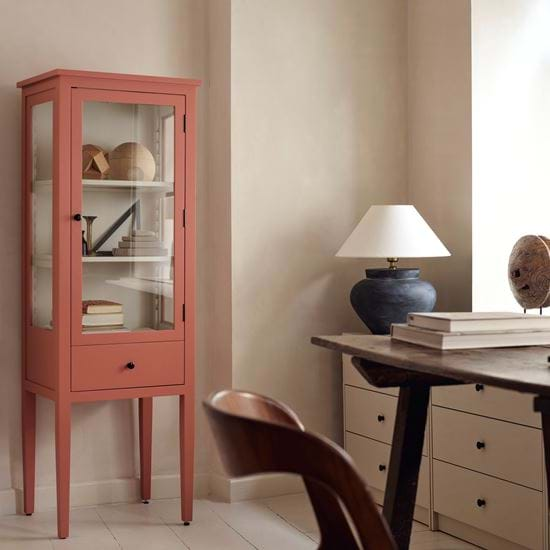 Portobello
Portobello's slender silhouette and timeless design make it incredibly versatile. Use it to display treasured collectibles, or for storing linens and toiletries in the bathroom.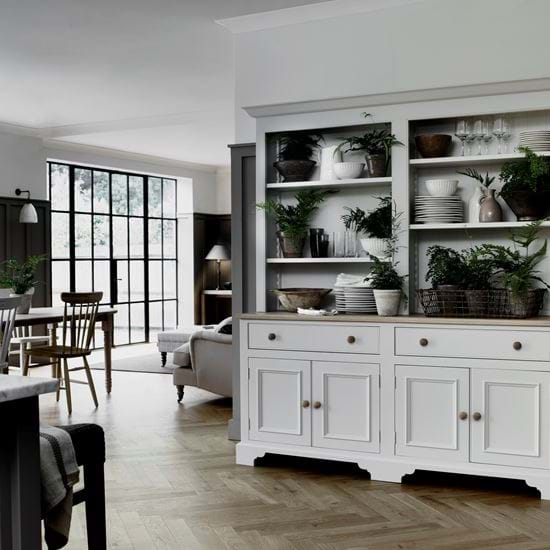 Chichester
The classic English dresser. With open shelves or glazed doors, with drawers or cupboards, and in five sizes so most homes can welcome one in.
Chawton
Our make-it-your-own dresser – choose from ready-to-go combinations or combine any of the pieces in the Chawton collection to create your own, bespoke storage.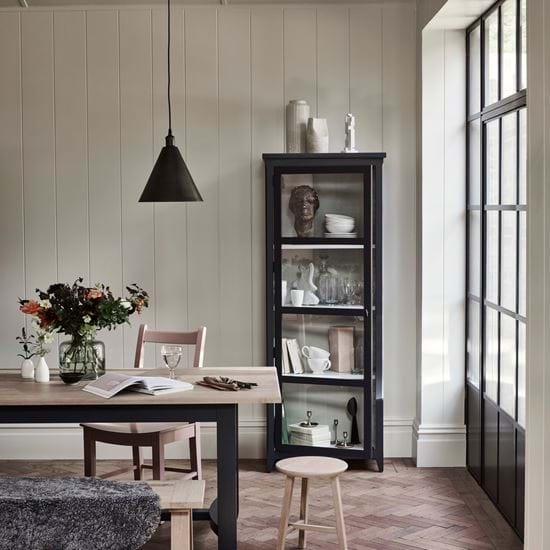 Shepton
This tall and narrow, glazed cabinet is a versatile piece for wherever you want to add a little storage without taking up too much space, be it a laundry cupboard, curio cabinet or bookcase.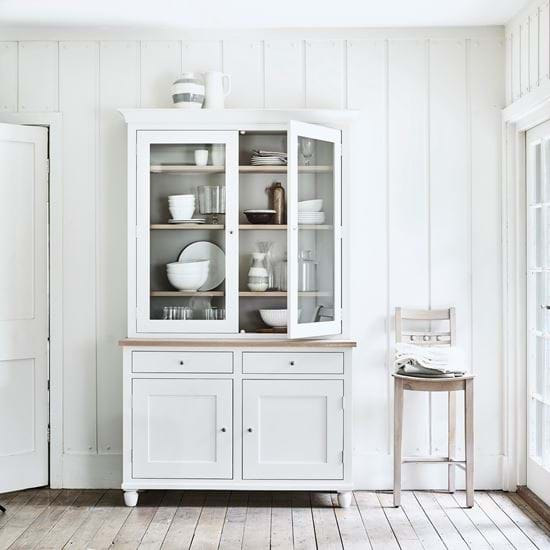 Suffolk
An understated dresser collection – in three different styles and a multitude of sizes – informed by Shaker principles of less is more, for homes that tread the line between traditional and contemporary. Each design features a perfectly painted finish and characterful oak details.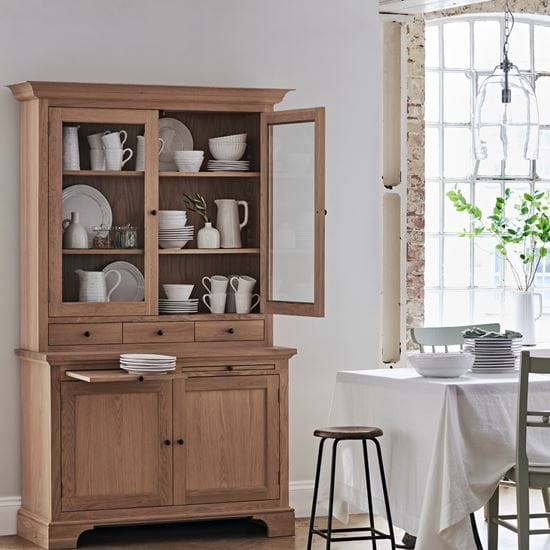 Henley
A head-to-toe oak collection for when you need versatile storage – think cubby-hole drawers and pull-out ledges, as well as a tall and thin cabinet, and one curved design.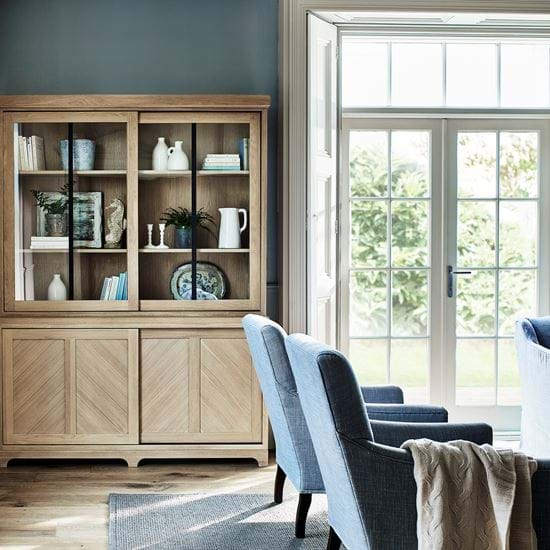 Holborn
Holborn's a dresser for the more contemporary home in need of extra storage space – or one that's keen to bring in a powerful, design-led contrast to their dining room or sitting room.