Neptune Winchester
Chapel Lane, Winchester, SO21 1HL
Open today until 17:30 Uhr
Montag-Samstag: 09:30–17:30 Uhr
Sonntag: 10:00–16:00 Uhr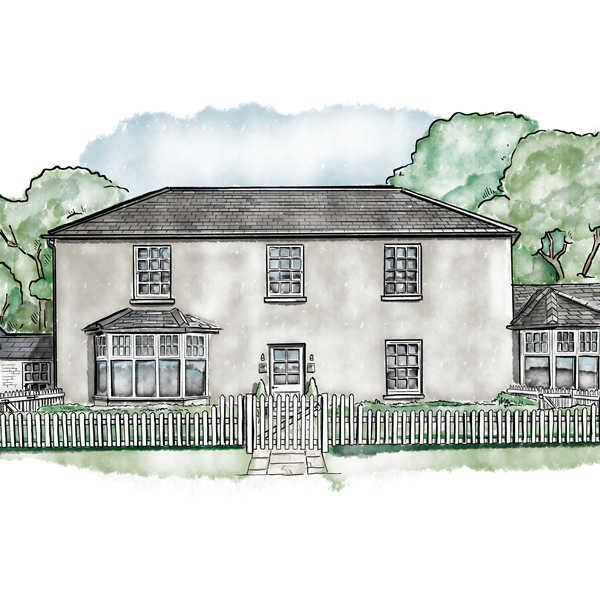 A warm welcome
Neptune Winchester sees the restoration of a former Georgian public house (known locally as Percy Hobbs). It was also our very-first store to open, so for us, it has a sense of history in more than one respect. Inside and out, we've been sympathetic to the original character while updating it to reflect our signature aesthetic, to showcase our collections and, more than anything, to make it feel like a home.
In all of our stores we try to include as many of our designs as possible, but to give you a better idea of what you can find within the confines of Neptune Winchester, just keep scrolling…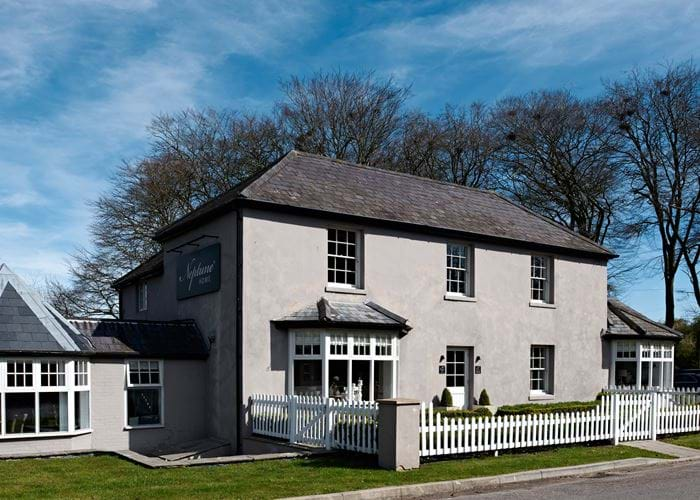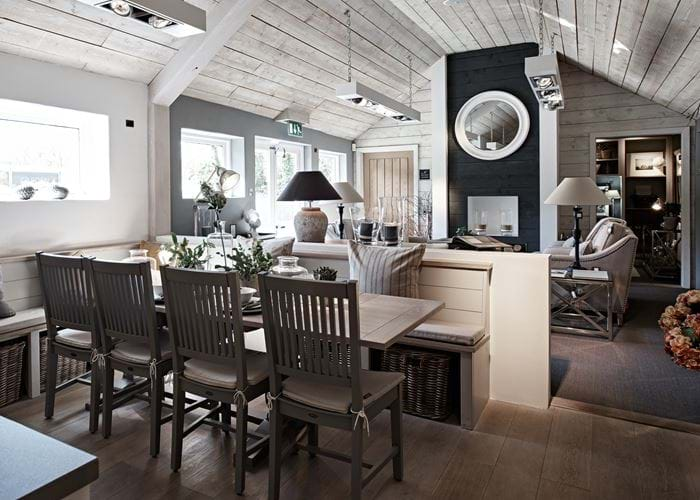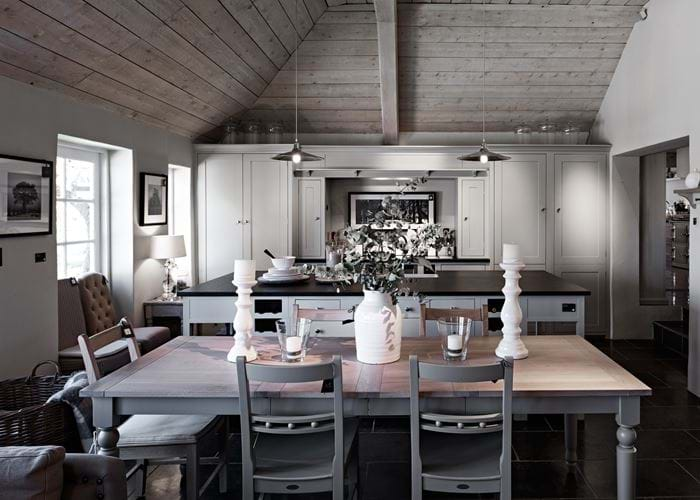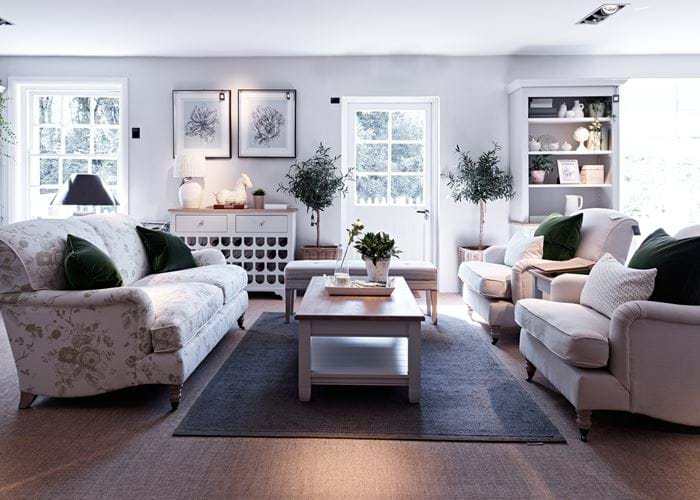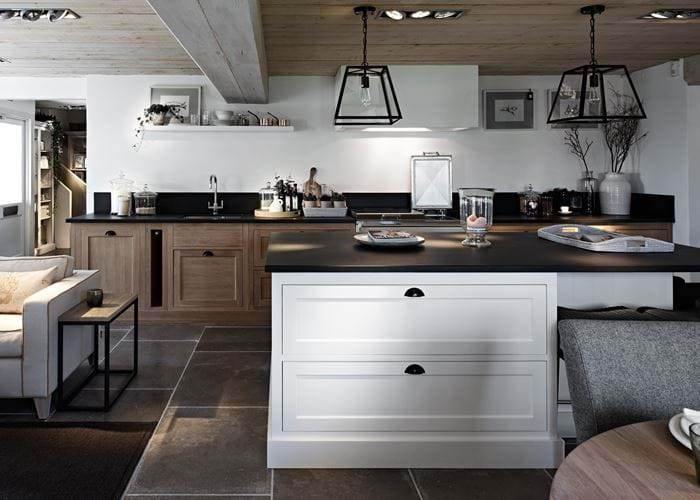 Who you'll meet
When we ask people for any feedback, they always tell us what a calm and relaxing place they find Neptune Winchester. There's definitely a peaceful and happy atmosphere here and you'll have a cup of tea in hand in no time. If you pop by, you'll meet Steve, Steve or Sam (or maybe even all three) – they're who run Neptune Winchester. We also have Bethany and Steph who are our kitchen designers and our five home specialists who can help you with anything and everything Neptune.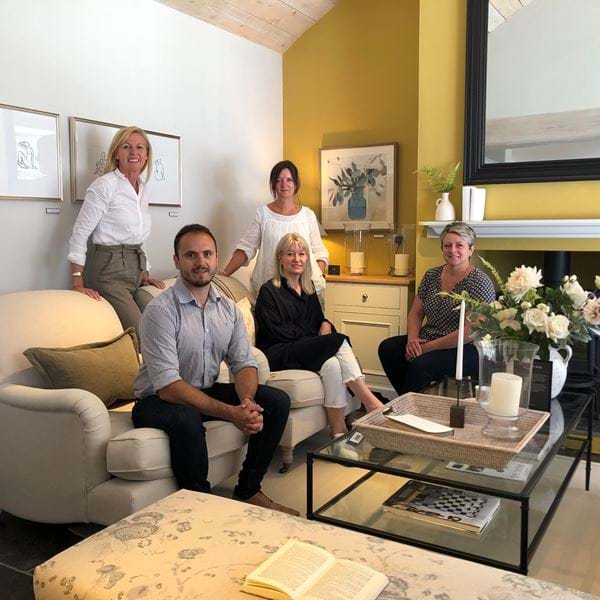 On display
We refresh our store interiors as and when our seasonal collections change. Some designs will always remain though – our flagship ones – the ones that we know you love the most. Below we've given you an idea of some of the designs that you'll find at our Winchester store. But if there's something specific that you'd like to check with us, or if you don't see what you're looking for listed here, you're welcome to call ahead and we'll let you know if we have it on display.
All four of our kitchen collections are waiting to be explored so you can get a real feel for every aspect from cabinet design to worktops. You'll find each one is set side by side with a living or dining space so that you can see how they work together, be it in a city apartment, contemporary townhouse or country cottage.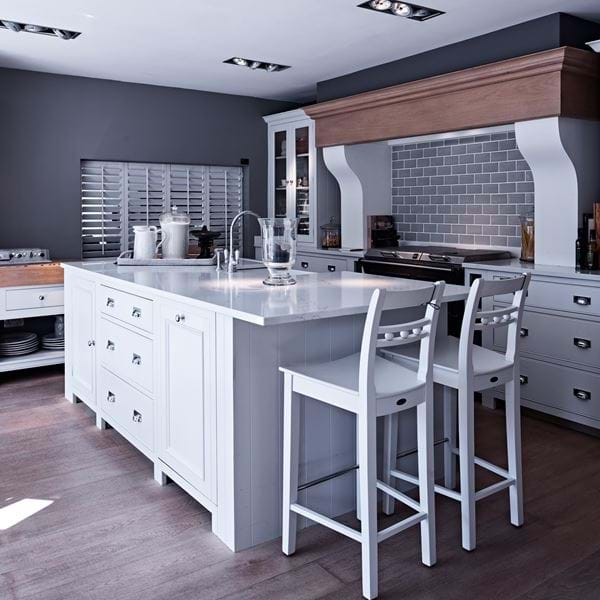 Inside Neptune Winchester you'll find six of our most-loved dining tables with perfectly paired dining chairs, all dressed with a small selection of our tabletop pieces like pure linen tablecloths and hand-made crockery.
Dining furniture collections currently on display include: Harrogate, Henley, Long Island, Chichester, Suffolk, Arundel, Sheldrake, Balmoral, Mowbray, Miller and Montague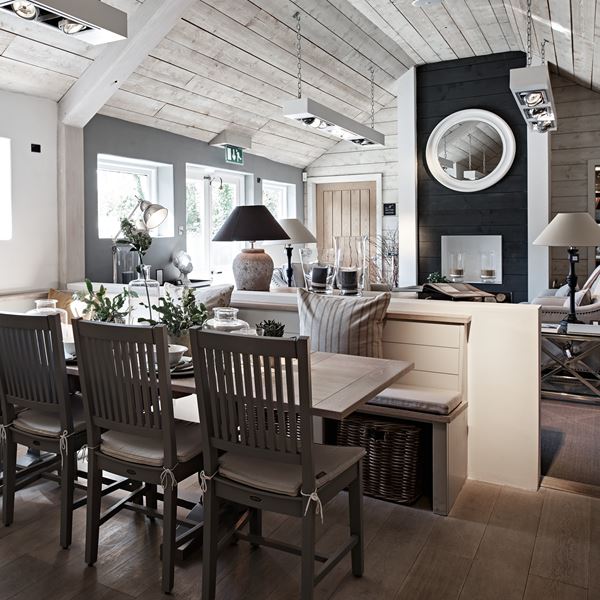 We've filled Neptune Winchester with an edit of our furniture collections, spanning the entire design spectrum from classic to contemporary. You can also explore all of our home accessories that translate to any room, helping it to feel warm, welcoming and perfectly in balance.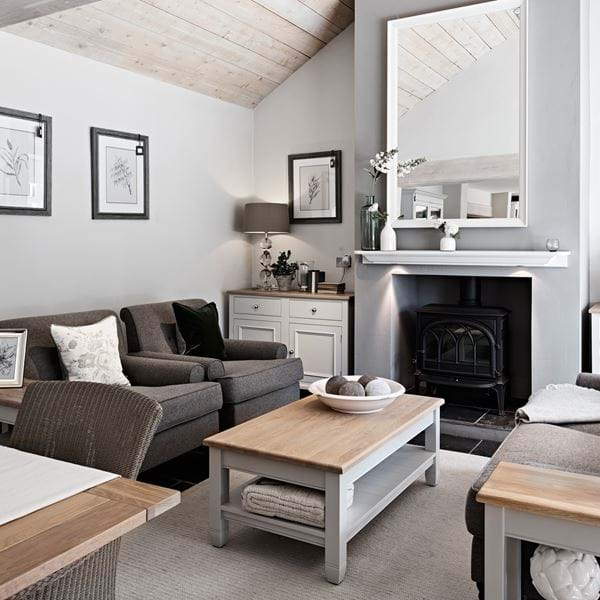 In our bedrooms, you'll discover serene and restful decorating ideas, capacious wardrobes and chests of drawers, and blissfully soft, Portuguese-made cotton and linen bedding. Then there's our solid timber beds, of course, upholstered headboards and handmade, natural mattress Barrington. And like in our living rooms, trying them out for yourself is most definitely encouraged.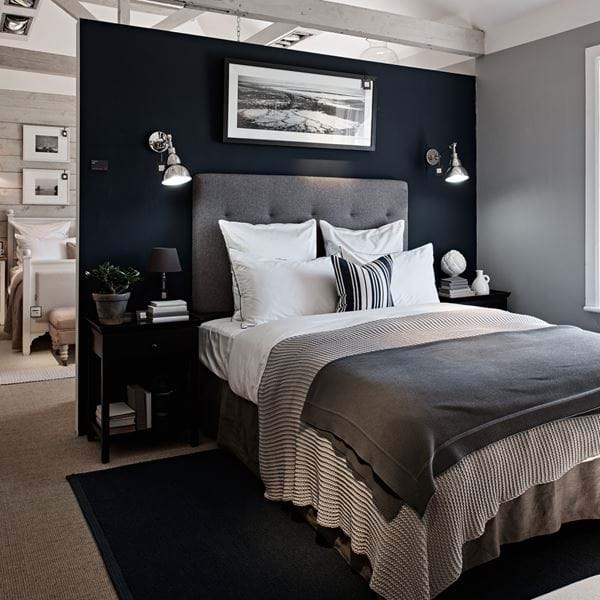 Next door to our bedrooms, you'll also often find dressing areas and washrooms. This is where you can discover our natural timber and Carrara marble washstands, our made-in-the-UK bath & body collections, and our elegant storage solutions to help you create a calm and welcoming bathroom.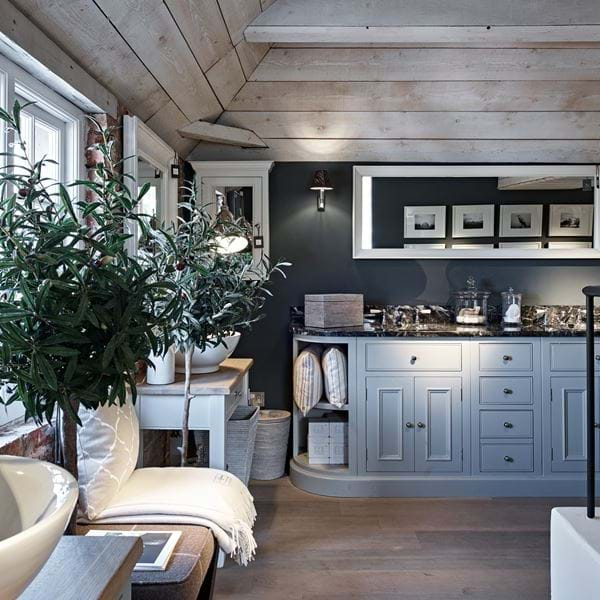 We're fortunate enough to have an outdoor space large enough to create a terraced garden area where we can display a selection of our outdoor designs. We tend to only have them outside during the spring and summer months though so they don't have to face the cold.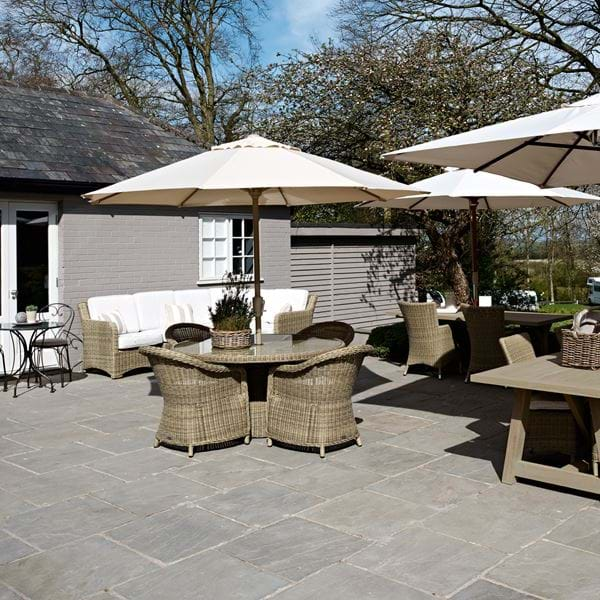 Our design team
Whether you're looking at a new kitchen or you're considering top-to-toe decoration, we're here to help make your home projects simpler and easier with designs that's personalised to you.
Your very own designer
If you're thinking of investing in a new kitchen, our award-winning designers will work with you on a one-to-one basis. First, you'll come in to have a free design consultation with either Bethany, Steph or Annie here at Neptune Winchester. Then, they'll come to your home to develop your design, and will stay by your side until the kitchen you've always wanted is all yours.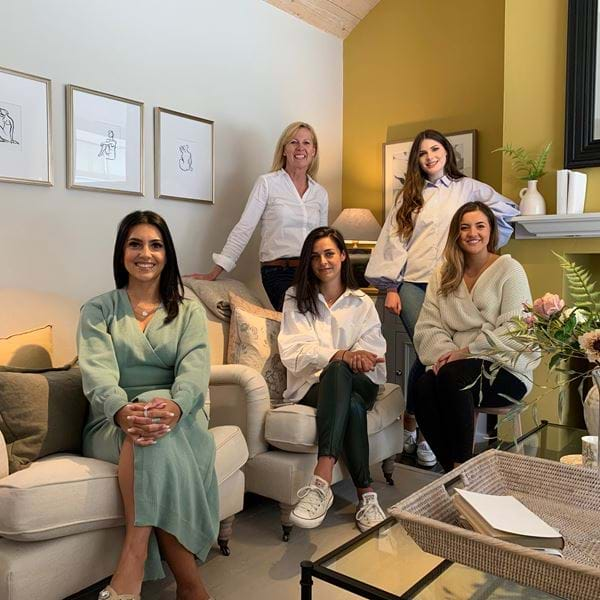 We have our own dedicated customer car park with spaces for about 20 cars. And it goes without saying that it's free to park.
Neptune Winchester is spread across two floors and, because it's a period building, there are a few steps here and there leading to various mini levels too. Access into the store and around our Henley kitchen collection and counter is easy, but elsewhere is more limited. If there's anything you would like to check with us before you visit, we're just one call away.
Should you want to, you can park your pram in our hallway and leave it be while you browse to your heart's content. We also keep a jar of goodies that you can dip into if mum and dad say yes…
Well-behaved dogs are more than welcome too. But if you're the proud owner of four Great Danes, we'd appreciate it if you perhaps left them at home.
Get in touch
If you'd rather not call, you can send us a message using this little form. You can also use this form to leave us any feedback, good or bad. We'd love to know what you think.