Neptune Hailsham
North Street, Hailsham, BN27 1DQ
Open today until 17:00 Uhr
Montag-Samstag: 09:30–17:00 Uhr
Sonntag: 11:00–16:00 Uhr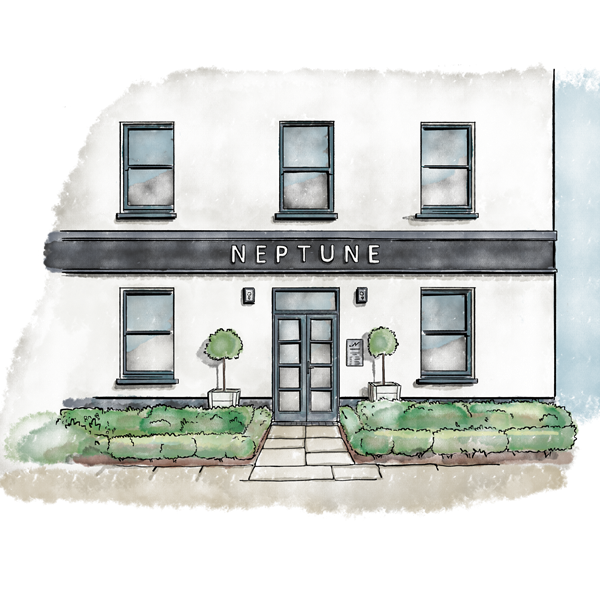 A warm welcome
Hailsham is one of East Sussex's best-kept secrets. It's beautiful, it's charming, it's calming, and it's a place where life seems that little bit slower. It's in this market town that you'll find our third-ever home; set in a sympathetically restored, historic building that once served as a terminal for a long-gone railway line. It was quaintly called the Cuckoo Line and ran from nearby Polegate to Eridge.
In all of our stores we try to include as many of our designs as possible, but to give you a better idea of what you can find within the confines of Neptune Hailsham, just keep scrolling…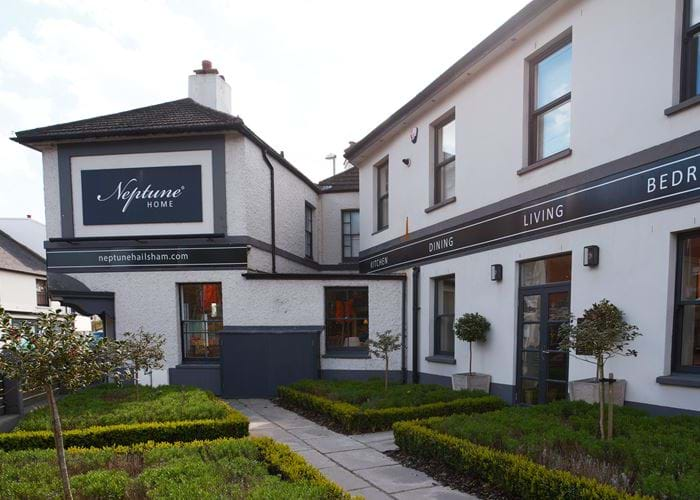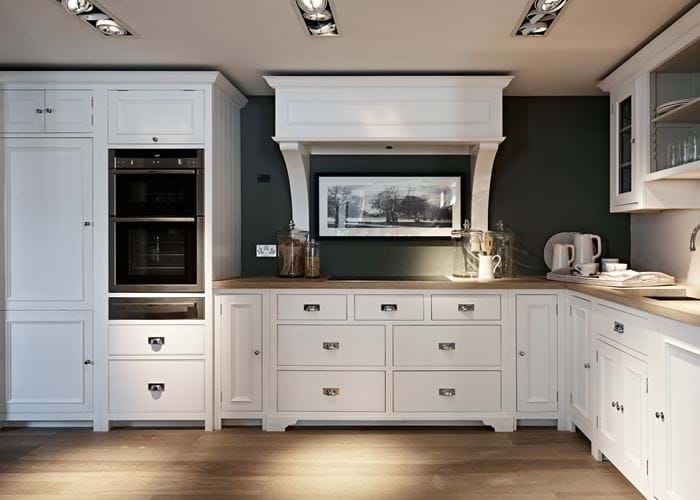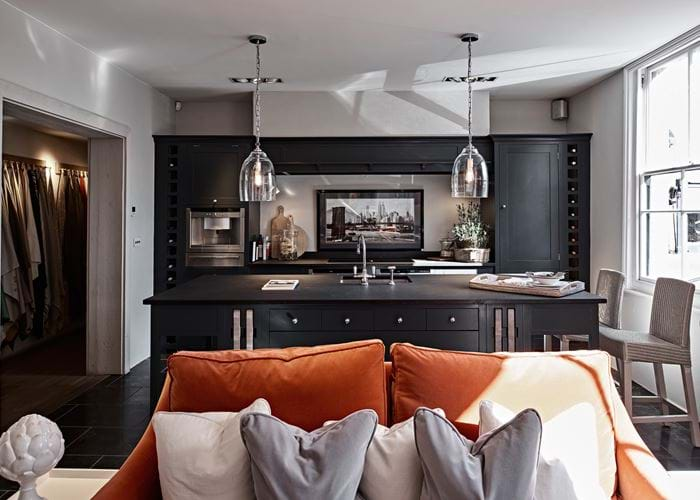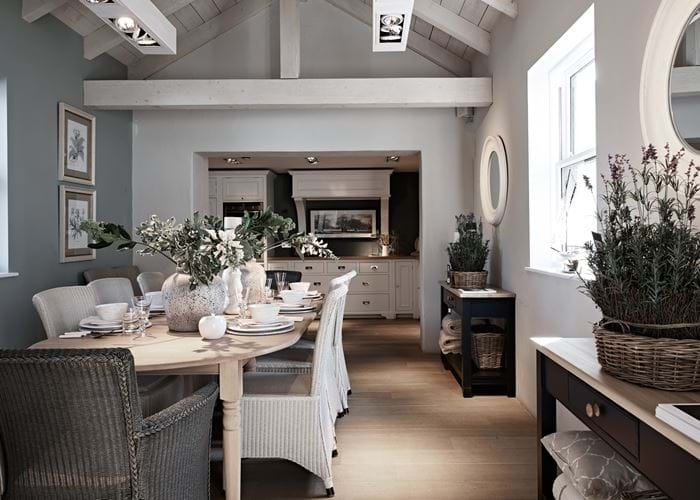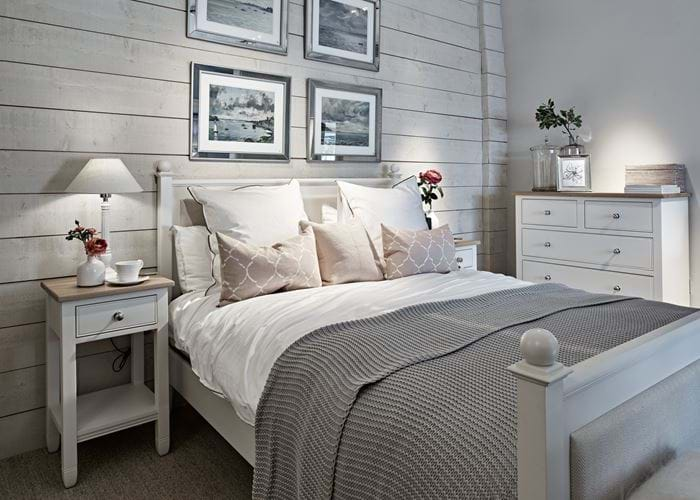 Who you'll meet
Small but mighty – that's how we describe ourselves because we have such a large store but a small, close-knit team. And every single one of us brings something different. Toby and Tanya run Neptune Hailsham as well as Neptune Hove. Then there's Rebecca who's our store leader and has the most skilled eye – she's the sort of person who just instinctively knows what works best together. We've got Julie, our kitchen designer and a team of home specialists who know Neptune designs like the back of their hand.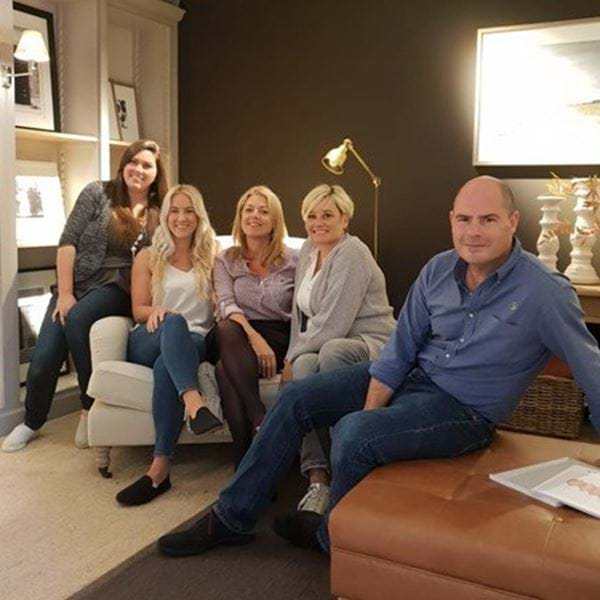 On display
We refresh our store interiors as and when our seasonal collections change. Some designs will always remain though – our flagship ones – the ones that we know you love the most. Below we've given you an idea of some of the designs that you'll find at our Hailsham store. But if there's something specific that you'd like to check with us, or if you don't see what you're looking for listed here, you're welcome to call ahead and we'll let you know if we have it on display.
All four of our kitchen collections are waiting to be explored so you can get a real feel for every aspect from cabinet design to worktops. Expect to find a large Limehouse display with a utility space, two Chichester kitchens and our Suffolk kitchen hand-painted in Charcoal. Our new-look Henley sits beneath a pitched roof with a statement-making kitchen island.
Kitchen collections currently on display: Chichester, Suffolk, Henley and Limehouse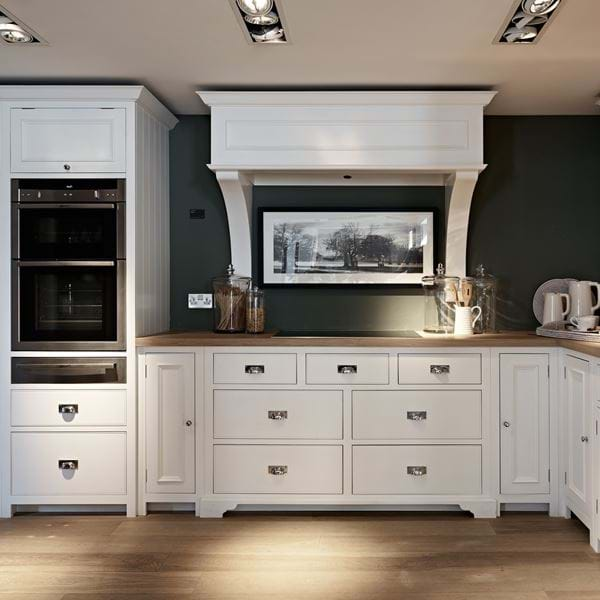 Inside Neptune Hailsham you'll find several of our most-loved dining tables with perfectly paired dining chairs. Every table is dressed with a small selection of our table top pieces like pure linen tablecloths and hand-made crockery.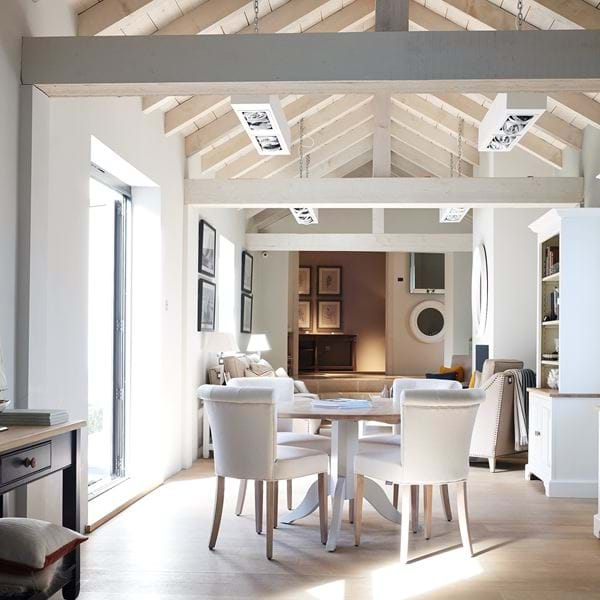 We've filled Neptune Hailsham with a beautiful edit of our furniture collections, spanning the entire design spectrum from classic to contemporary. You can also explore all of our home accessories that translate to any room, helping it to feel warm, welcoming and perfectly in balance.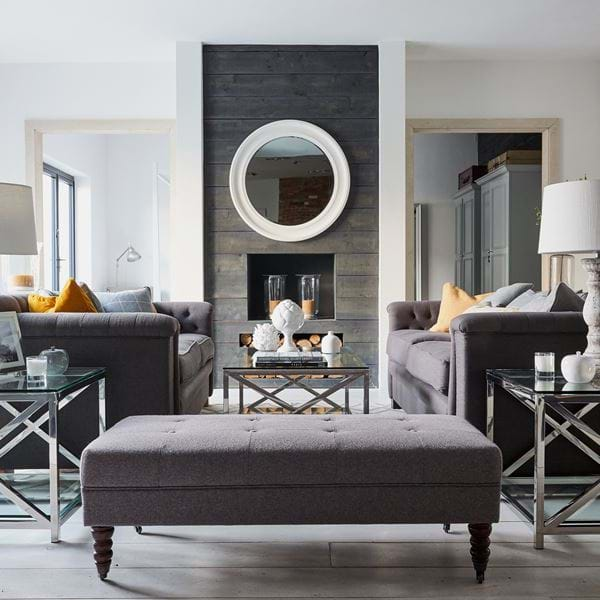 We have three bedrooms at Neptune Hailsham – all a little different in style, but all restful spaces. Close by is a washroom cum dressing area, and together they tell the most wonderful bedtime story night after night.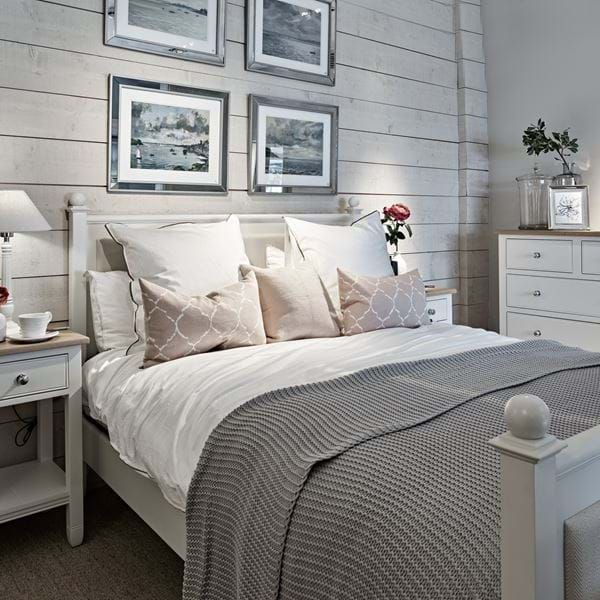 We're fortunate enough to have a spacious courtyard where we can display a large selection of our outdoor designs. We tend to bring them inside during the winter months though so they don't have to face the cold.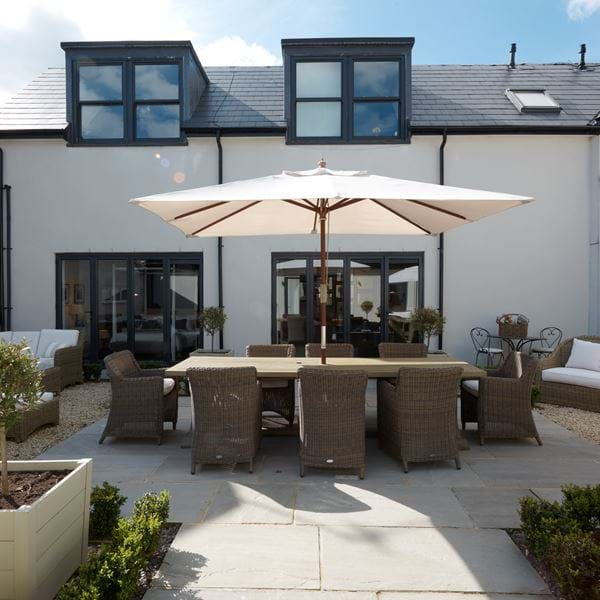 Our design team
Whether you're looking at a new kitchen or you're considering top-to-toe decoration, we're here to help make your home projects simpler and easier with designs that's personalised to you.
Your very own designer
If you're thinking of investing in a new kitchen, our designer will work with you on a one-to-one basis. First, you'll come in to have a free design consultation with either Julie or Hannah here at Neptune Hailsham. Then, she'll come to your home to develop your design, and will stay by your side until the kitchen you've always wanted is all yours.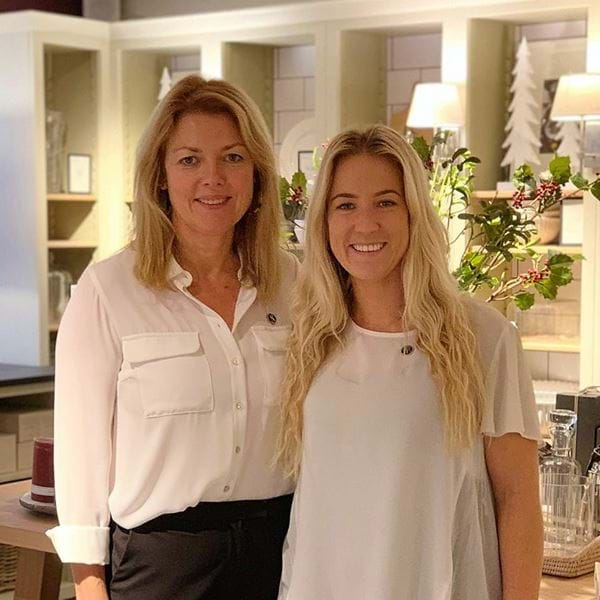 We have our own dedicated (and spacious) customer car park for up to 12 vehicles. And it goes without saying that it's free to park.
Neptune Hailsham is largely spread across one level. Typical of a period property though, there are a few steps, but we have a ramp so that nowhere is off-limits. If there's anything you would like to check with us before you visit, we're just one call away.
You're more than welcome to park your pram so that you can browse to your heart's content. Our snug room has a functioning television so children can be kept entertained too.
Well-behaved dogs are more than welcome too. But if you're the proud owner of four Great Danes, we'd appreciate it if you perhaps left them at home.
Get in touch
If you'd rather not call, you can send us a message using this little form. You can also use this form to leave us any feedback, good or bad. We'd love to know what you think.