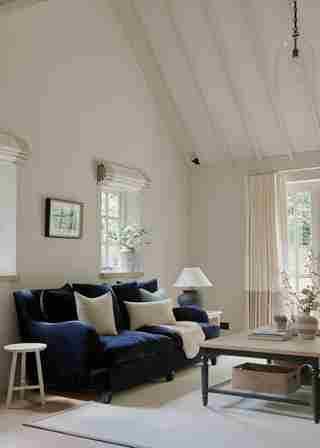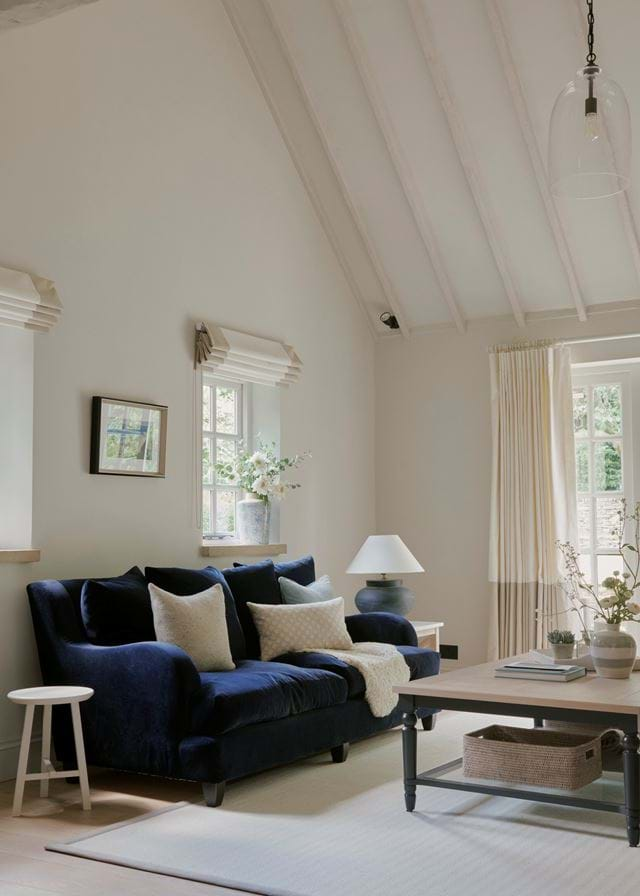 Made by careful hands
You'll probably be living with your curtains or blinds for years and years, which is why we put just as much thought, care and attention into stitching them as we did designing them.
In fact, we've teamed up with a family-run workshop in Gloucestershire, where they've been traditionally hand-stitching and hand-heading curtains and blinds for decades.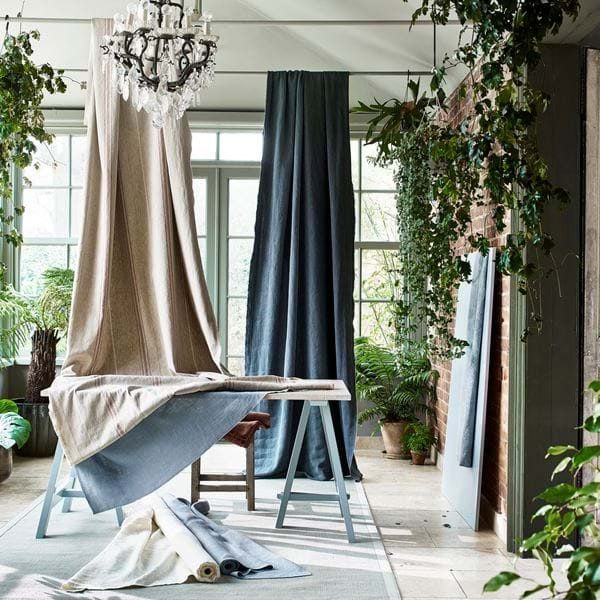 Curtains
50+ fabrics. Three styles, three types of header, and three poles to choose from. Not too full and duvet-like, but not too light and sheer either. Just pleasingly weighty, elegant curtains.
The style
You can pick one or two fabrics for the face of your curtains, and we can make them in three different ways. All three looks are pared-back and timeless, it's entirely down to whatever you prefer. Go for a plain curtain if you're after a completely clean and unfussy look. And opt for a border if you'd like to add in more texture or pick up on an accent colour in your room.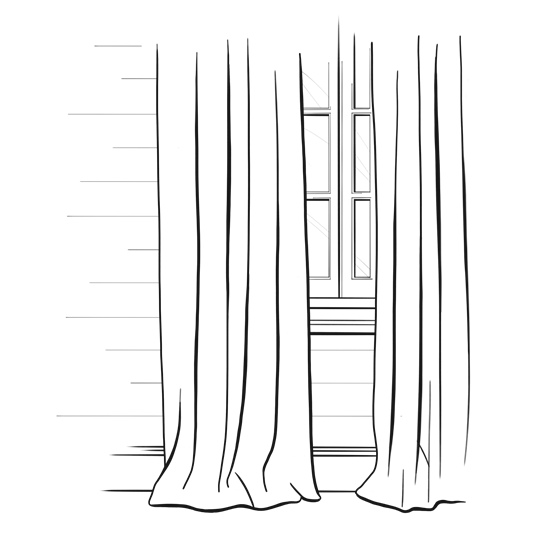 Plain
Where we use one fabric for the entire curtain.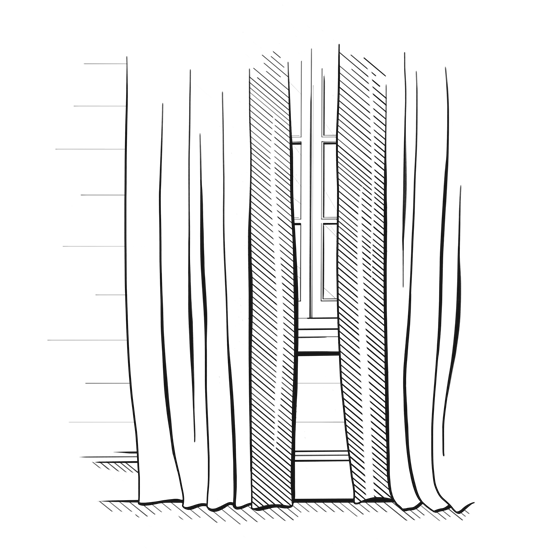 Vertical border
Where the leading edge uses a contrasting fabric in a vertical strip of roughly 20cm.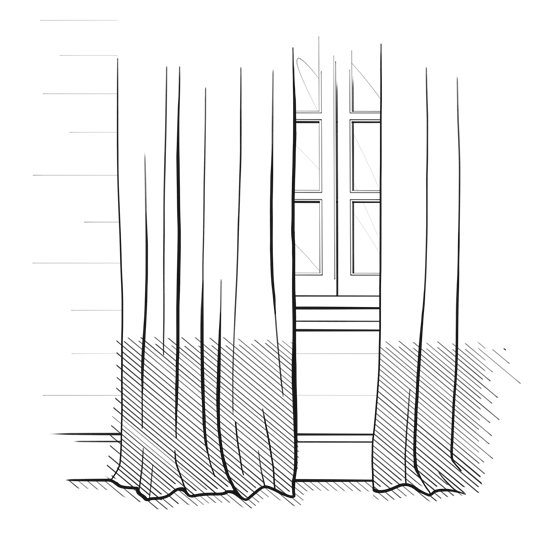 Horizontal border
Where the second fabric covers the bottom third of your curtains.
The heading
Again, there are three ways we can make the heading of your curtains: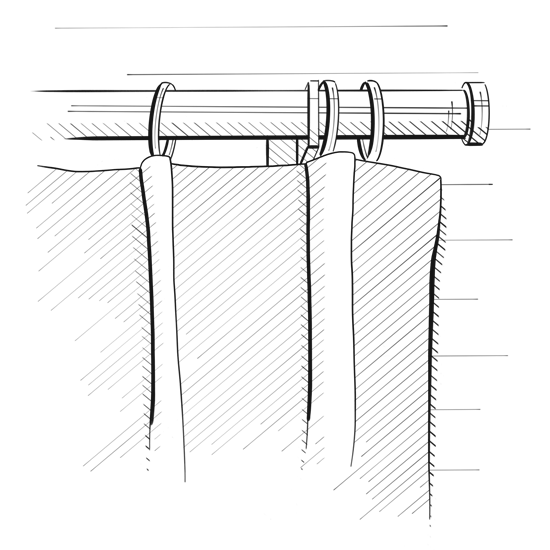 Cartridge
Where we stitch the fabric into soft folds that stay in place whether the curtain's open or closed.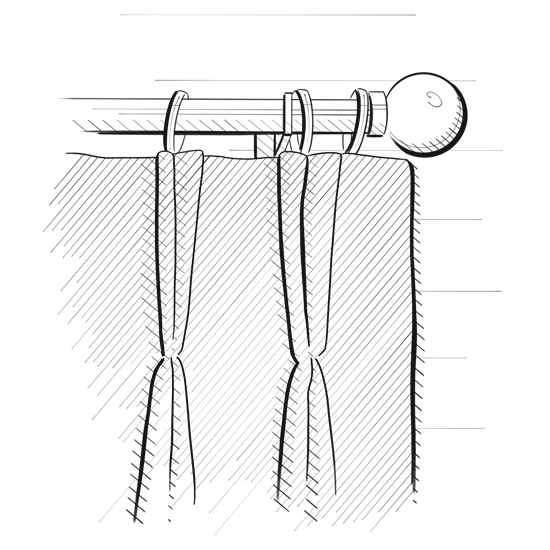 Double pleat
Where we pinch the fabric together into groups of pleats. There are two pleats per group in this sty…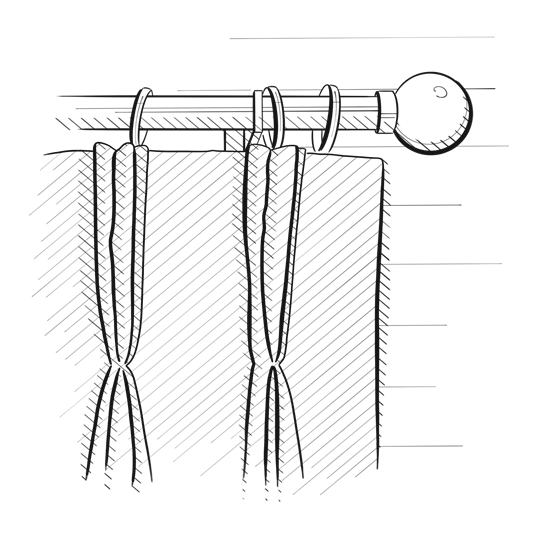 Triple pleat
The hardware
When it comes to what you'll hang your curtains on, there are three types of rail to choose from. There's 'standard' and 'premium'; so-called not because standard is any less well-made, but because premium has more options. They're both made from steel with a powder-coated finish in a choice of colours. The third option is our wooden collection.
You can see the different finishes and finial styles, and learn about the differences between each type of pole, in store.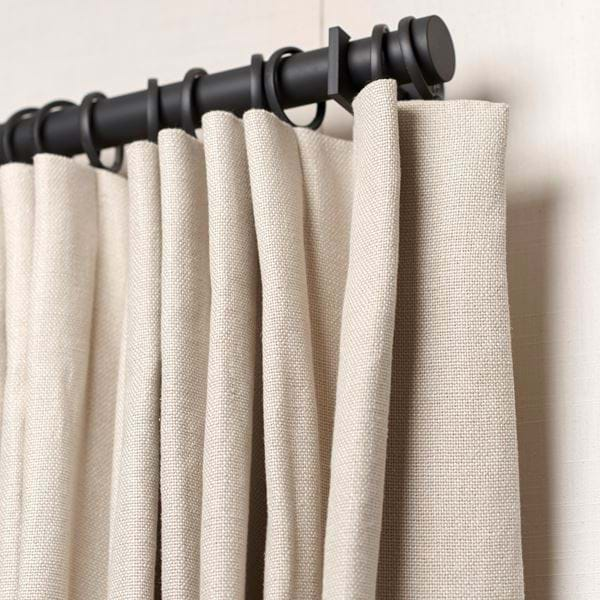 Roman blinds
50+ fabrics. Three styles. And one smooth-gliding chain and cog mechanism.
The style
When it comes to blinds, you can't go far wrong with Roman blinds. They'll soften a room in a way that Venetian or slatted blinds can't. And they'll feel less utilitarian that roller blinds. They give you the best of both worlds – practicality and aesthetics. And, like our curtains, you can have the face fabric three ways.
You can also combine vertical and horizontal borders, which can act to frame and make a feature of your window.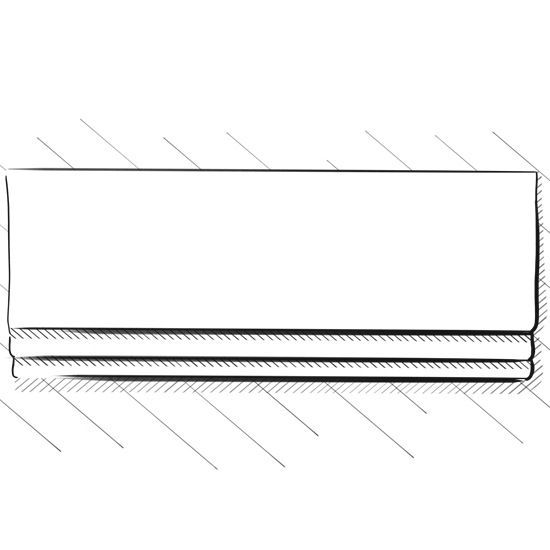 Plain
Where we use one fabric for the entire blind.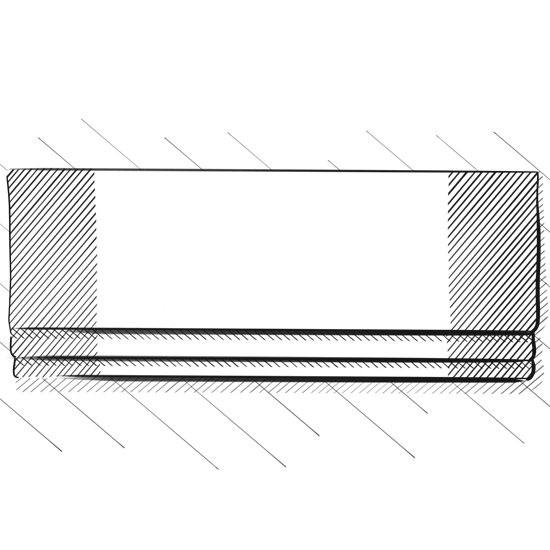 Vertical border
Where the left and right edges have a strip of a second fabric.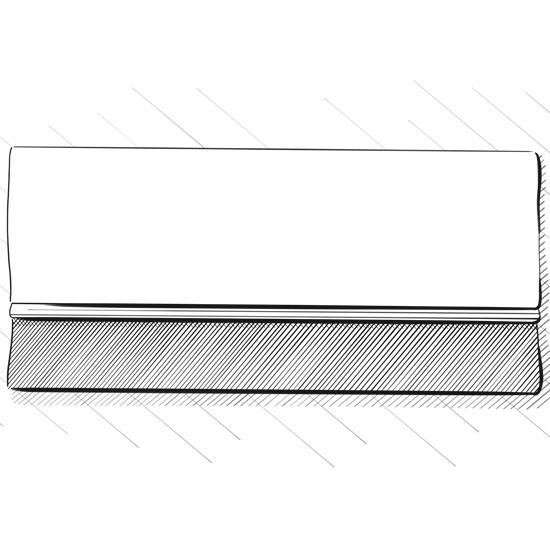 Horizontal border
Where the second fabric covers the bottom fold of your blinds.
Lining & interlining
Most of the time, we make our curtains and blinds in three layers: face fabric, interlining and lining. We've found it's the way to get a luxuriously heavy feeling.
There are a couple of options for the interlining and lining though, that mean you can have extra-weighty curtains and blinds that block out all the light, or ones that are a little floatier (or something in between).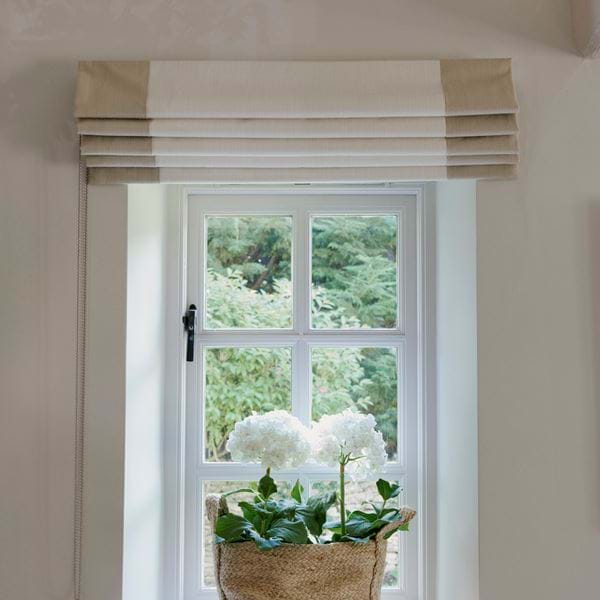 Explore your options
Stop by and see us in-store where you'll be able to see all our curtain styles and samples of our Roman blinds, as well as all your options when it comes to fabrics. You'll sit down with one of our home specialists, who'll guide you through every step of the way.
Measure up
Once you've decided on your design, let us know the dimensions of your window (or windows) and we'll work out an estimated cost. There's a measuring guide below.
We'll double-check your measurements
If you're happy with your quote, one of our fitters will visit your home to take millimetre-perfect measurements. They'll also be able to see if you've got any awkward windows that need things like curved or recessed poles. There's a minimum fee of £95 at this stage, but that'll come off your curtain or blind order.
Place your order
After your fitter has visited, you'll get an exact cost. If you'd like to go ahead, we'll place your order, take full payment and start making.
Making and fitting
By now, you'll know the craft process behind out curtains and Roman blinds, and that's why they can take four–eight weeks from when you place your order. Once they're ready, your installer will come back to your home at a time that suits you to fit them. This will take about two hours for curtains and one hour for blinds.
Besuchen Sie uns im Geschäft
Unsere Stores sind so viel mehr als nur eine Präsentationsfläche – es sind stimmungsvolle Orte, liebevoll zusammengestellt, restauriert und renoviert. Sie bringen Architekten, Designer und Experten zusammen. Und, was am wichtigsten ist, sie strahlen die gleiche Vertrautheit wie Ihre eigenen vier Wände aus.