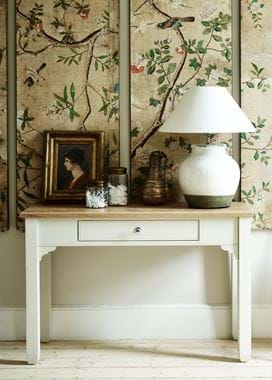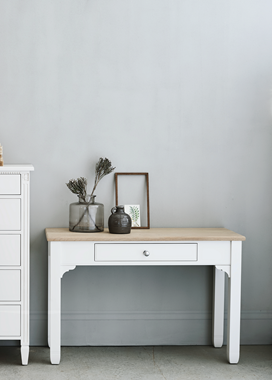 The Chichester writing desk has a Georgian-inspired simplicity, with elegant rectangular proportions that'll fit neatly against a wall. Its smooth oak top and single drawer make it a practical desk, but it's versatile enough to use as a dressing table or console, too. The carved supports under the drawer front and the mouldings throughout add an understated flourish.
From the Journal
How to choose art for your bedroom
If we're honest, we probably spend a fair amount of time thinking about the decor of our bedrooms but a lot less time consider the art with which we decorate the space, and the effect it can have on our sleep quality.
Keep reading