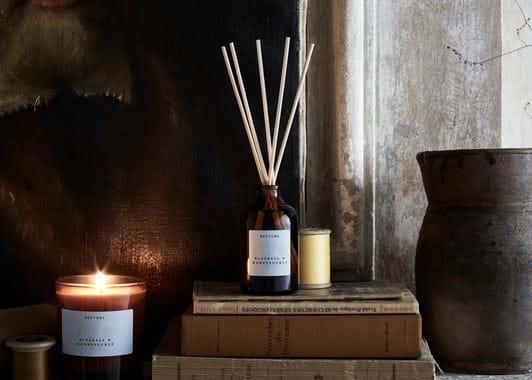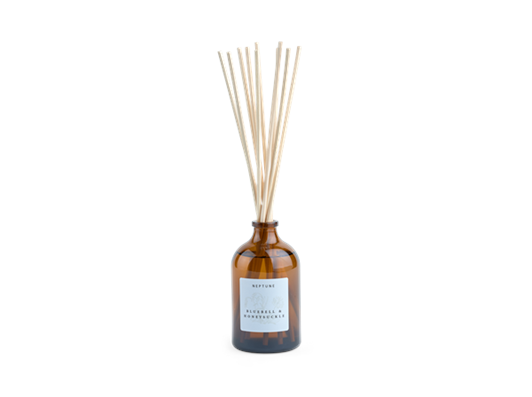 Bluebell & Honeysuckle Diffuser
A sweet yet subtle scent that embraces the classic notes of wildflowers and garden flowers. Use Bluebell & honeysuckle along with its matching candle to bring nature's aroma into your home all year round. This diffuser is housed in a vintage-style brown glass vessel, with rattan reeds completing the classic design.
10 rattan reeds supplied.
Augeo® base evaporates steadily to maximise diffusion.
Recycled brown glass bottle.
Notes on scent
Rejoice in British summertime all year round with Bluebell & Honesuckle. Wildflowers, jasmine and rose give it a light sweetness, while the musky base keeps it grounded.
Need to know
The more reeds you use at once, the more powerful the fragrance.
Turn the reeds every 2-3 weeks for a stronger scent.
Allow 24-36 hours for the scent to diffuse.
Best placed away from direct heat and sunlight.