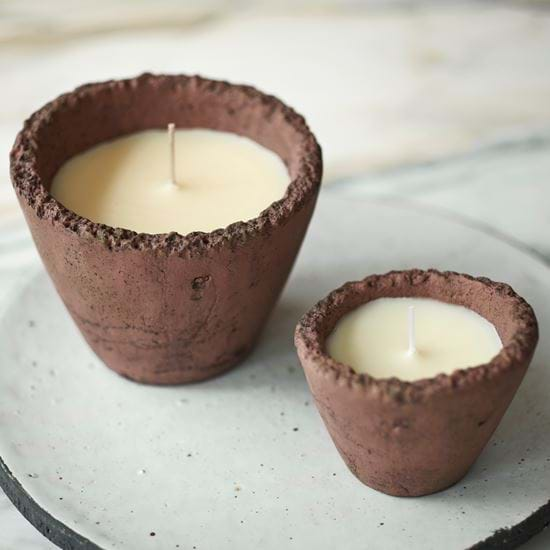 Kitchen Garden
Sweet, verdant and spicy notes of sun-ripened tomato and herbaceous basil, housed in a terracotta-style vessel in two sizes.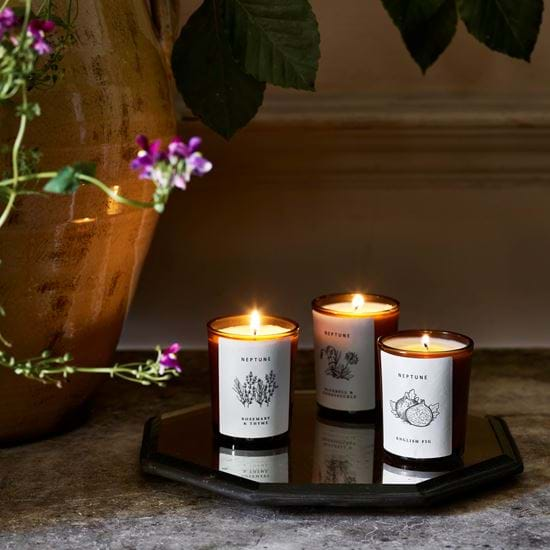 Votive Candles
A tealight votive might be the very simplest of ways to light your home and create atmosphere, but that doesn't mean we haven't considered ours from wax to wick. They're made from ethically sourced, pure rapeseed oil, come in compostable cups and are created using green energy.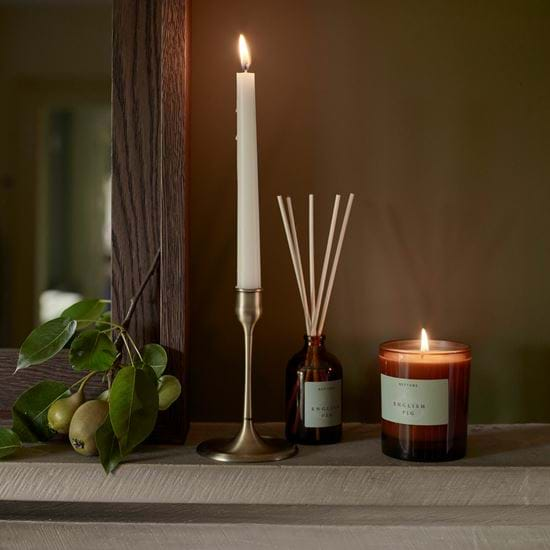 English Fig
Reminiscent of a late summer evening in a sun-warmed garden, English Fig is sweet, velvety and warming but with an uplifting freshness. It combines green and fruity notes – leafy figs, dried fruits and tart cassis – with a subtly floral hint of rose, woodier notes and the honeyed, resinous scent of amber.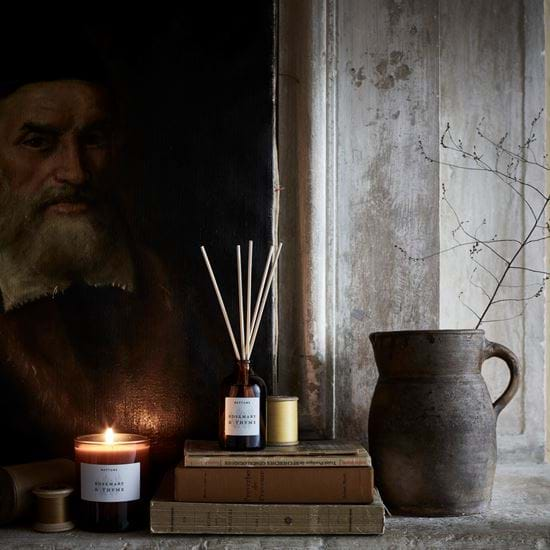 Rosemary & Thyme
A scent is for those of us that like light, herbal fragrances. It's not overpowering, just energising and refreshing, with citrus top notes (bergamot, petitgrain and green mandarin), herbal mid notes (rosemary, thyme, basil and geranium) and a deep, mossy base.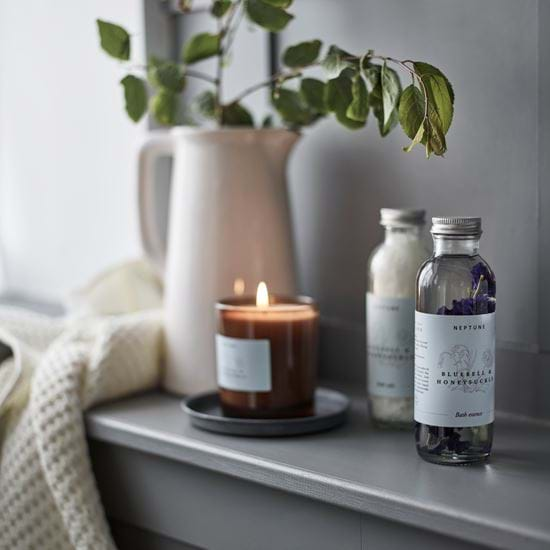 Bluebell & Honeysuckle
You'll smell the classic notes of bluebell, hyacinth, jasmine and rose in this scent, as well as sweeter, spicier honeysuckle and amber. It's all balanced by fresh, green notes though, like cut grass, basil, lemon and bergamot, to stop it being too sugary.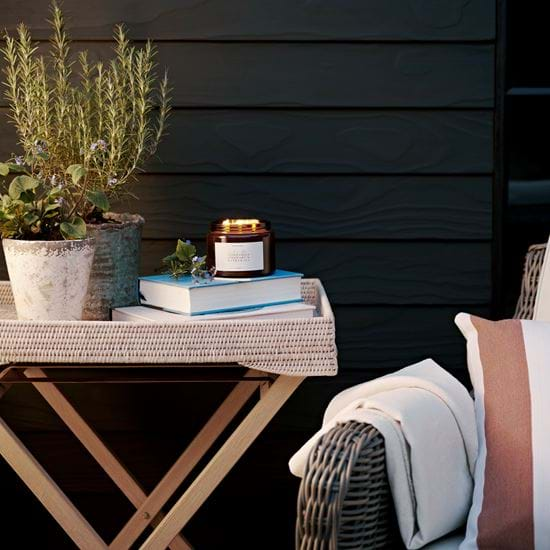 Citronella, Rosemary & Watermint
A light, refreshing and unmistakeably summery outdoor candle scent. With the sweet, lemony notes of citronella balanced by savoury rosemary, clean watermint and floral jasmine, as well as spicy and resinous notes of cypress, eucalyptus, cardamom, cedarwood and amber.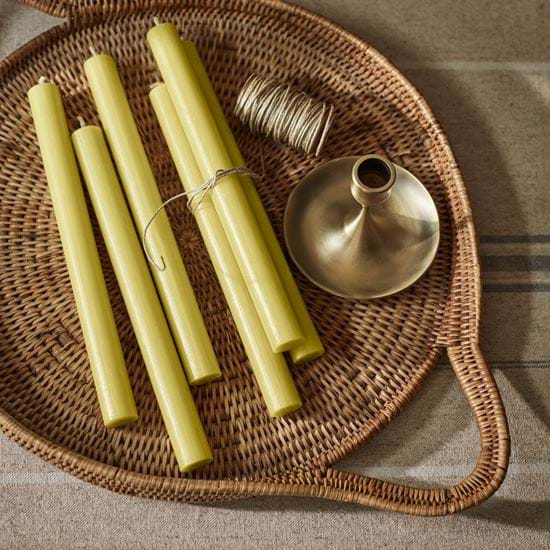 Coleridge
Plain, unscented dinner candles with an extra special making story: our Coleridge candles are traditionally crafted using the drawing method by an environmentally sustainable company in North Cornwall.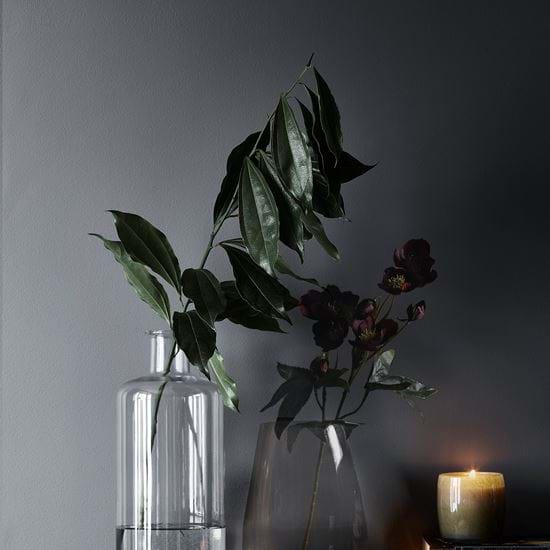 Amber
Warm, sweet and a bit spicy, you'll detect top notes of citrus and galbanum (a fragrant tree resin) in our Amber scent, mid-notes of sandalwood and leather, and base notes of amber, moss and musk.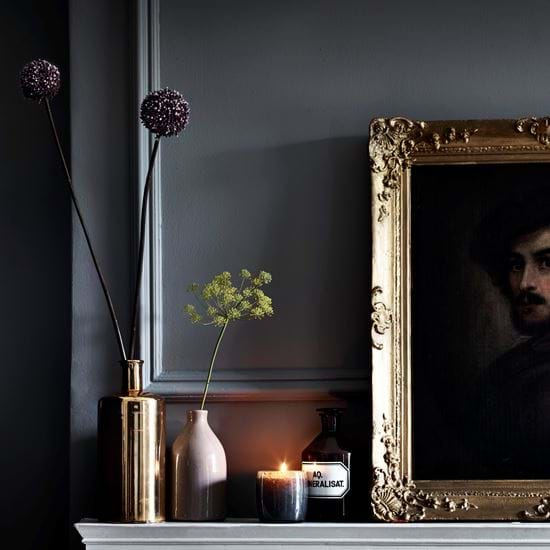 Verveine
Verveine is light, fresh and floral, with top notes of citrussy verbena, mid-notes of rose and lily of the valley, and base notes of sandalwood and musk.